The Spanish Fort Public Library (SFPL) computer lab has eight (8) public work stations
equipped with Microsoft Word and Excel for library patron use.
SFPL Computer Lab hours are: Monday - Thursday from 8:00 am - 7:45 pm, Friday 8:00 am - 4:45 pm, and Saturday 9:00 am - 12:45 pm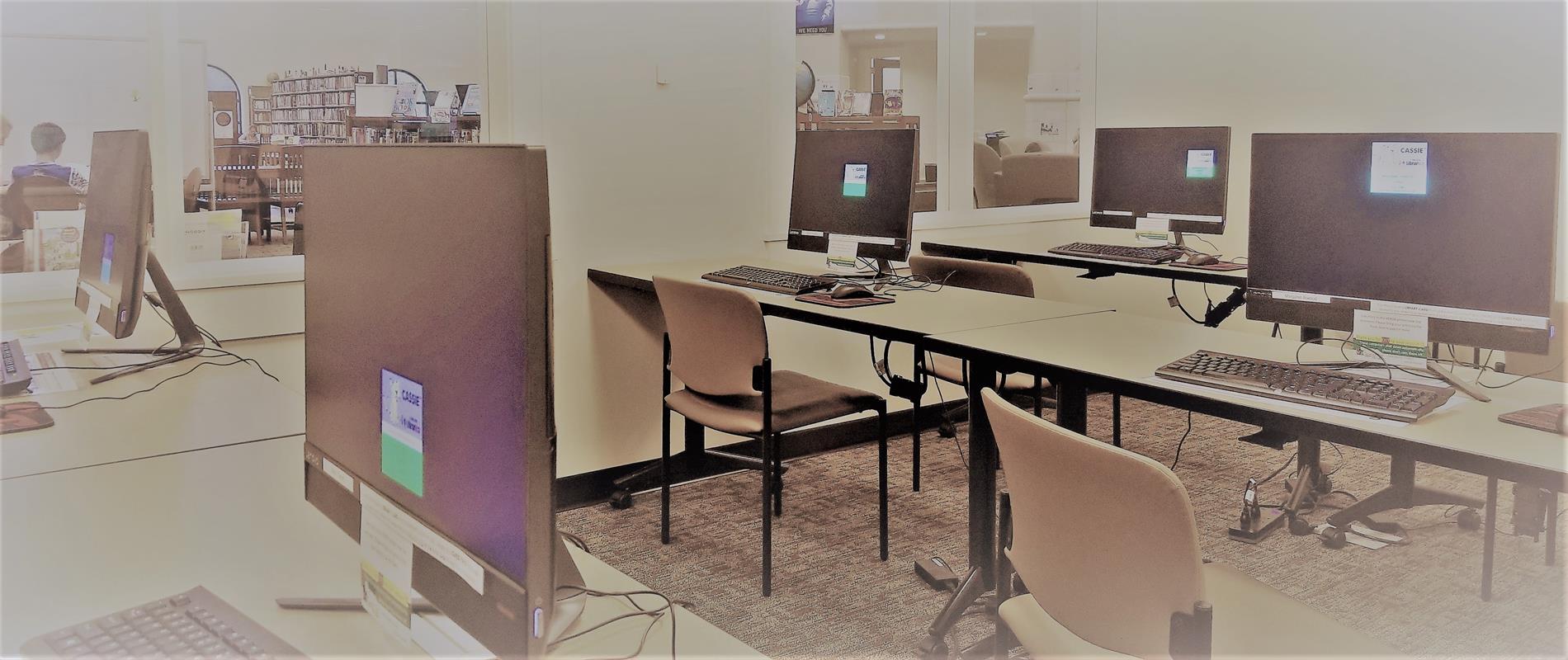 Library computers are available with an active library card from any of the Baldwin County Library Cooperative locations.
To sign on to a library computer you will need the library card and the password for the SFPL computer lab, which is the patron last name associated with the library card.
If you do NOT have a library card you can access the computer lab with a guest code obtained from the Spanish Fort Public Library staff at the library front desk.

Time on the computer is limited to one hour. If no one is waiting for a public computer patrons may continue to access the station they are working on. If there is a wait for the computer lab patrons will be put into the queue.

Access to the computer lab is free. The computer lab will allow patrons to access the Internet, Google applications and Microsoft Office applications.

The computer lab closes 15 minutes before library closing time each day.

"I have found the most valuable thing in my wallet is my library card."
–Laura Bush