GET A LIBRARY CARD
Apply for a library card online and start using your library card right away.

Pick up your library card in person from the Spanish Fort Public Library within 7 days of applying*

To claim your library card**, please bring:

Valid Photo ID
Proof of address (if address on Photo ID is not current)***
If you are under age 16, a parent or guardian will need to show ID and proof of address to obtain the card.


Click here to sign up for a library card online.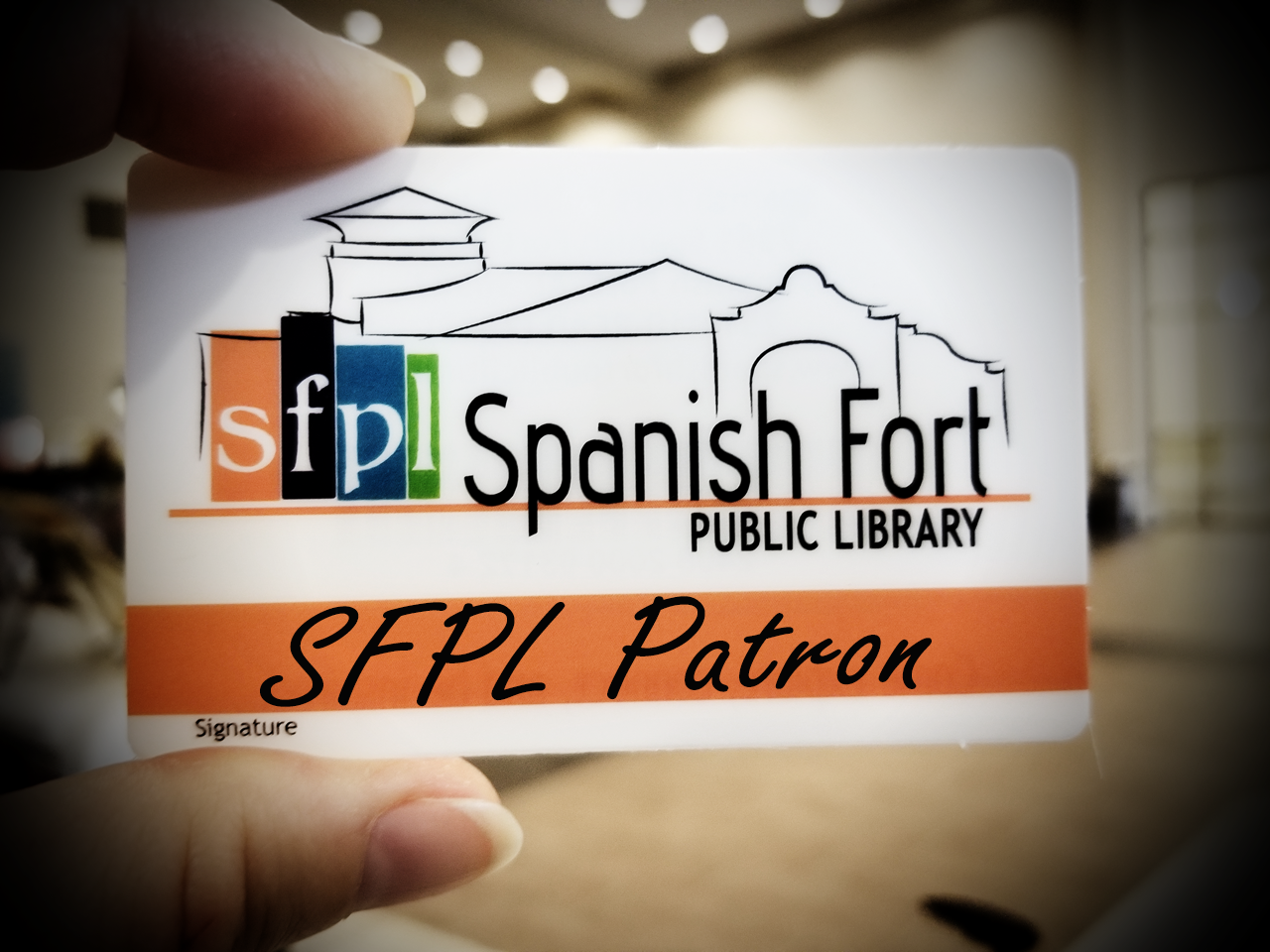 *During regular business hours you may visit the Spanish Fort Public Library and complete an application for an SFPL card.
**SFPL does not take applications for, or issue new library cards within the 30 minutes prior to the library closing.
***Proof of residency and/or proof of working in Baldwin County is necessary to qualify for a free Spanish Fort Public Library card.

Without proof of residency or employment in Baldwin County, a $20.00 fee will be required to receive a non-resident Spanish Fort Public Library card.
A Spanish Fort Public Library(SFPL) card will allow you shared access to physical materials, such as books, movies, and video games from the Baldwin County Library Cooperative(BCLC).
The BCLC is made up of all fourteen(14) public libraries across Baldwin County,AL, from Bay Minette to Gulf Shores.

With your new SFPL card you have access to the complete catalog of physical materials in every public library in Baldwin County.

As a cooperative, each municipality has a unique set of resources that are unique to them.

To sign in to your Baldwin County Library account please go to baldwincat.org

Your library card number is the 14 digit number found on the front of your Spanish Fort Public Library card. Your PIN number is the last four digits of the library card number.

For any questions please contact the Spanish Fort Public Library at 251-410-READ (7323).
Lost your library card?

Please report a lost card as soon as you can. It only takes a couple of minutes to replace your library card. You only need to present your valid picture ID and pay a small library card replacement fee.