FREE ONLINE RESOURCES THAT CAN BE ACCESSED FROM YOUR HOME

Free Web series available to read or listen to online.
Click on the logo or the image to be directed to the website.
THE HARD TRUTH ABOUT MANGA APPS AND SITES
There is some confusion regarding reading manga online. You can't do it for free. I'm sorry. There are no online manga readers or manga apps that allow you to do that legally. While there are some sites that let you sample a couple series or chapters for free, there are none that let you read everything without paying something.




If you do find a site or app that claims to let you do that, I must inform you that it's probably engaging in piracy. The manga available at those places are either English-licensed titles that have been pirated or they're scans of unlicensed series that are unofficially translated by fans, also known as scanlations.




To make matters worse, there are even some paid manga apps that also engage in piracy. Isn't that terrible? You're handing over money, but none of it goes to the original manga creators, let alone the people who translate and publish it. These can be harder to spot, but you can still weasel them out. Ask yourself if it sounds too good to be true. Are you paying on a per-title basis? That's probably legit. Or are you paying a nominal one-time fee to access hundreds of manga series forever and ever? That's probably less so.




I'm not trying to lecture anyone. I'm just trying to raise awareness, especially since many Asian countries—including Japan—are taking steps to crack down on piracy. People are being sentenced and fined! The last thing I want is for someone to get in legal trouble for their manga addiction. There are better ways to live.
- Vernieda Vergara Jun 25, 2020
There's an app for that...
These apps can be downloaded to your phone or computer to allow you to access your favorite web series where you choose.
While you can find free samples within these platforms, to access the full content you will have to pay a subscription fee. This is how manga authors and artists are able to afford food and the supplies necessary to provide you with all the manga your little soul craves! ;)
The resources below are a collection that is available everyday to our community and SFPL library cardholders.
Bookmark this page for a shortcut to resources that will make you life SO much easier!
American Graduate: Getting to Work
partners with schools and businesses in order to help prepare students with the skill sets and training needed to be part of the new workforce, especially in high-demand fields.
APT's American Graduate: Getting to Work supports partners who are addressing Alabama's workforce crisis: the gap between job openings in high-demand skilled jobs and the shortage of people qualified to fill them.

Career Pathways: Apprenticeships is produced in partnership with the Alabama Office of Apprenticeship, the David Mathews Center, the Alabama Department of Commerce, the Alabama Community College System, and Apprenticeship Alabama.
Career Pathways: Apprenticeships is made possible through the generous support of Wells Fargo, American Graduate, and the Corporation for Public Broadcasting.
All students in grades K-12 with a library card can use HomeworkAlabama to get help with homework, class projects, papers and test preparation. HomeworkAlabama can help you be better prepared for class each day by providing one-to-one assistance right when you need it most, at homework time. Tutoring is available in all core K-12 subjects – math, science, English, social studies and writing, including AP level assistance.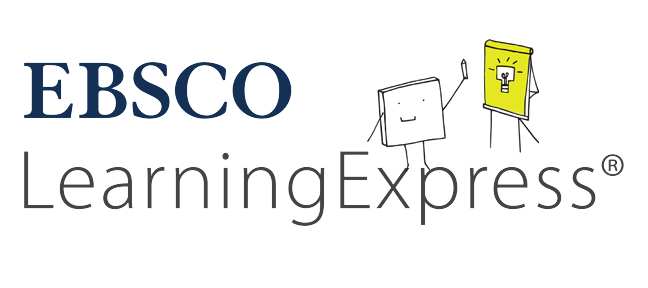 A great place to start is by watching our helpful video user guides.
CLICK HERE TO ACCESS VIDEO GUIDES
Our Video Guides show you how to take advantage of everything this site has to offer, including how to create a new account, log in to the library, move around quickly, search for and use our products, and get help.

Our extensive content is conveniently organized into Centers, which are large groups of related content. You can view all of these centers on the main library landing page, or by using the "Centers" dropdown menu on the top left side of your screen. Simply select one of the Centers to begin exploring. After logging in, you'll have access to helpful resources and informative guidance pages in the topic areas that best meet your needs.



The Alabama Virtual Library provides all students, teachers,
and citizens of the State of Alabama with online access to
essential library and information resources. It is primarily a group
of online databases that have magazine, journal,
and newspaper articles for research.
Through the AVL, an equitable core of information sources is available to every student and citizen in Alabama, raising the level of excellence in schools and communities across the state.

If you enjoy the benefits that AVL brings to your school, college, library or home,
this resource to the State of Alabama.
How can I access AVL from home?
The Alabama Virtual Library uses geolocation technology to authenticate Alabama residents, which allows most Alabama residents to access AVL from their homes without the need for a username and password. If the geolocation technology is unable to "recognize" a user as an Alabama resident, then residents may log in with an AVL (remote access) account. Please contact an SFPL staff member for instructions.
Are there any training materials or videos available for the resources that are available through the Alabama Virtual Library?
Most AVL vendors provide training videos and training materials for their resources. If you are interested in vendor provided training, please select a vendor from the list avaiable here to access their training resources. The types of training and training materials that are available will vary from vendor to vendor.
How do I cite AVL resources?
Most AVL databases have citation information in a toolbar at the article level. You may also consult the appropriate style manual. https://owl.purdue.edu/owl/research_and_citation/resources.html
YALSA's Teen Book Finder is a free online database and app to help teens, parents, librarians and library staff, educators, and anyone who loves YA literature access nearly 4,000 titles recognized YALSA's awards and lists on their smartphone.
App features include:

a homepage featuring three titles from the database, refreshed each day
the ability to search for books by author, title, award/list year, genre, by award, and by book list
a Find It! button, powered by the OCLC WorldCat Search API, that will show users where to find the book in a nearby library
a Favorites button, to create an individualized booklist
the ability to share books from the Teen Book Finder on Twitter and Facebook

The android and iOS versions of the app are funded by the Dollar General Literacy Foundation. Both versions of the app were developed by Ora Interactive.

Have a question or comment about the app or want to report a bug? Contact yalsa@ala.org.