Free COVID-19 Internet Resources
There is currently no vaccine to prevent coronavirus disease 2019 (COVID-19).

The best way to prevent illness is to avoid being exposed to this virus.

The virus is thought to spread mainly from person-to-person.

Between people who are in close contact with one another (within about 6 feet).
Through respiratory droplets produced when an infected person coughs or sneezes.

These droplets can land in the mouths or noses of people who are nearby or possibly be inhaled into the lungs.
Take steps to protect yourself
Clean your hands often
Wash your hands

often with soap and water for at least 20 seconds especially after you have been in a public place, or after blowing your nose, coughing, or sneezing.
If soap and water are not readily available,

use a hand sanitizer that contains at least 60% alcohol

. Cover all surfaces of your hands and rub them together until they feel dry.

Avoid touching

your eyes, nose, and mouth

with unwashed hands.
Take steps to protect others
Cover coughs and sneezes
Cover your mouth and nose

with a tissue when you cough or sneeze or use the inside of your elbow.

Throw used tissues

in the trash.
Immediately

wash your hands

with soap and water for at least 20 seconds. If soap and water are not readily available, clean your hands with a hand sanitizer that contains at least 60% alcohol.
Wear a facemask if you are sick
If you are sick:

You should wear a facemask when you are around other people (e.g., sharing a room or vehicle) and before you enter a healthcare provider's office. If you are not able to wear a facemask (for example, because it causes trouble breathing), then you should do your best to cover your coughs and sneezes, and people who are caring for you should wear a facemask if they enter your room. Learn what to do if you are sick.
If you are NOT sick:

You do not need to wear a facemask unless you are caring for someone who is sick (and they are not able to wear a facemask). Facemasks may be in short supply and they should be saved for caregivers.
Clean and disinfect
Clean AND disinfect frequently touched surfaces daily. This includes tables, doorknobs, light switches, countertops, handles, desks, phones, keyboards, toilets, faucets, and sinks.

If surfaces are dirty, clean them:

Use detergent or soap and water prior to disinfection.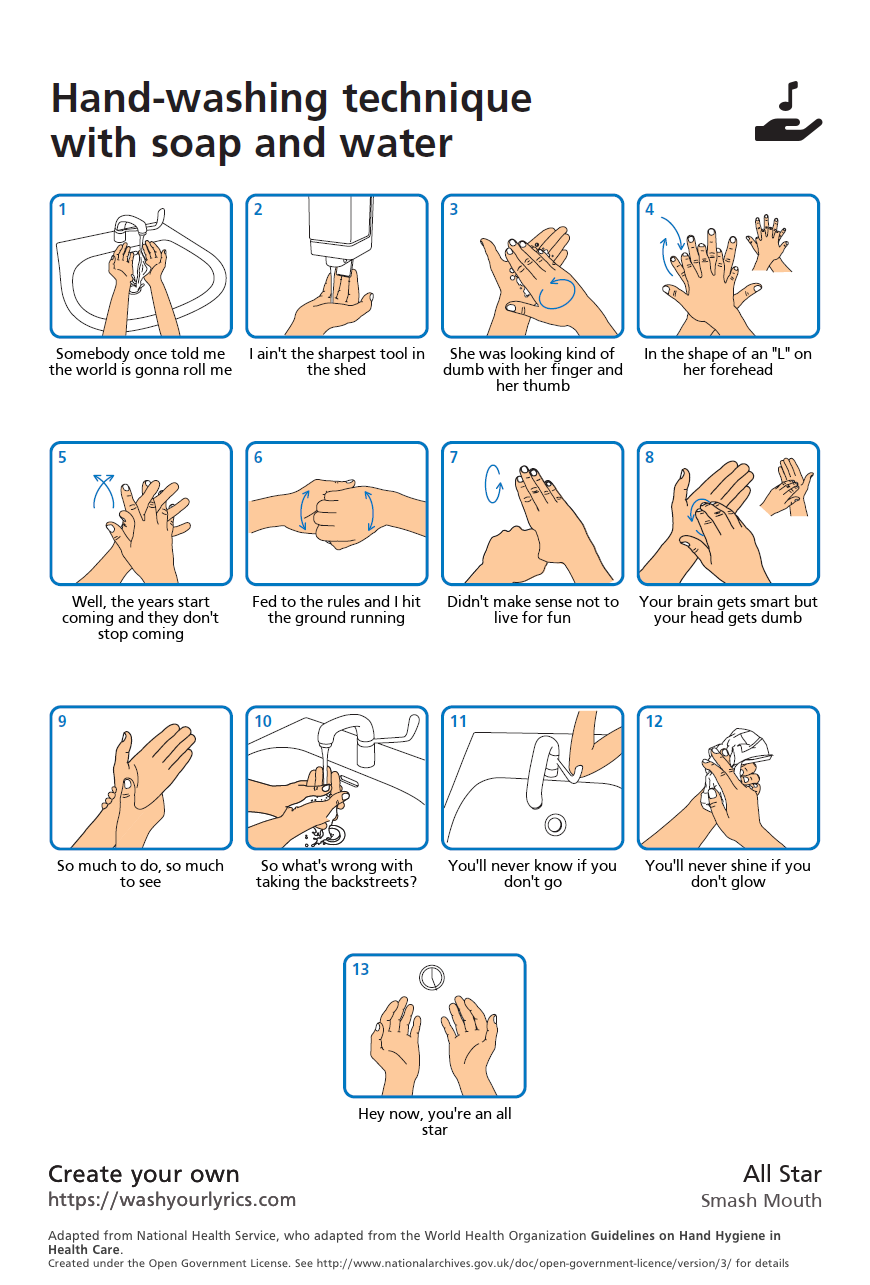 With everything happening in the world, music has the power to connect us.
We want to do our part to see you through – the way we know how. We're offering 3 months of free online guitar, bass and ukulele lessons to the first 100,000 who sign up for Fender Play.
We're all going to be spending more time inside – so we might as well make some noise.
- try.fender.com

Based on the original analog circuit designs of the world's first portable keyboard synthesizer.
The Minimoog Model D Synthesizer App is a mobile transmutation of the world's first portable synthesizer, the Minimoog Model D. Optimized for use on all 64-bit iOS devices, anyone can jump in and play with over 160 included presets or lay fingers to the controls and begin exploring vast magical realms of creative potential.

Taking full advantage of the iOS platform, the Minimoog Model D Synthesizer App incorporates a number of inspiring sound creation tools and capabilities not present on its analog antecedent. New functions include the ability to play chords with up to four-note polyphony, an easy-to-use arpeggiator for rhythmic pattern creation, a real time looping recorder with unlimited overdubbing capacity, a tempo-synchronizable stereo ping pong delay module, and the Bender -- a wide-range stereo time modulation effect module.
-https://www.moogmusic.com/products/minimoog-model-d-synthesizer-app

Free Web series available to read or listen to online.
Click on the logo or the image to be directed to the website.
Rex is writing this creative new middle-grade offering in real-time, about our real-world predicament, and will be reading each week's newest chapter aloud on this one-of-a-kind webcast "serial"!
Tune in every Tuesday at 2 p.m. ET to catch the latest in Aiden's quaran-teen'ed story--and stick around after the reading for a weekly Q&A with Rex. This is the perfect virtual get-away for students and educators looking for a fun and relatable escape from their own quarantines!
Can't make the live readings? Don't worry! Every episode of this webcast serial will be recorded and available to watch on-demand.
Register for the weekly webcast by clicking on any word this sentence!
Thankfully,
to help people keep their spirits
up and combat boredom,
a large number of Japan's manga
publishers are making their
comics available to read online
for free.

The current free-to-read anthology selection includes back issues from the last few months, for a total of 78 free editions currently available
(access app/website in parentheses):
● Weekly Shonen Jump (Shonen Jump +)
● Weekly Shonen Sunday (Sunday Webly)
● Kokoro Comic, Kokoro Ichiban (Kokoro Online)
● Betsu Comi, Sho-Comi, Cheese!, Ciao Deluxe, Petit Comic, Monthly Flowers (Shogakukan e-Comic Store)
● Ribbon, Bessatsu Margaret, Koko Hana, The Margaret (Margaret Bookstore)
● Weekly Shonen Champion (Manga Cross)
● Hana to Yume, The Hana to Yume Shin, LaLa, LaLaDX (Hakusensha.enet!)
source - https://soranews24.com/2020/03/09/thanks-to-the-coronavirus-over-450-manga-volumes-are-now-free-to-read-online/
The resources below are a collection that is available everyday to our community and SFPL library cardholders.
Bookmark this page for a shortcut to resources that will make you life SO much easier!
American Graduate: Getting to Work
partners with schools and businesses in order to help prepare students with the skill sets and training needed to be part of the new workforce, especially in high-demand fields.
APT's American Graduate: Getting to Work supports partners who are addressing Alabama's workforce crisis: the gap between job openings in high-demand skilled jobs and the shortage of people qualified to fill them.

Career Pathways: Apprenticeships is produced in partnership with the Alabama Office of Apprenticeship, the David Mathews Center, the Alabama Department of Commerce, the Alabama Community College System, and Apprenticeship Alabama.
Career Pathways: Apprenticeships is made possible through the generous support of Wells Fargo, American Graduate, and the Corporation for Public Broadcasting.


The Alabama Virtual Library provides all students, teachers,
and citizens of the State of Alabama with online access to
essential library and information resources. It is primarily a group
of online databases that have magazine, journal,
and newspaper articles for research.
Through the AVL, an equitable core of information sources is available to every student and citizen in Alabama, raising the level of excellence in schools and communities across the state.

If you enjoy the benefits that AVL brings to your school, college, library or home,
this resource to the State of Alabama.
How can I access AVL from home?
The Alabama Virtual Library uses geolocation technology to authenticate Alabama residents, which allows most Alabama residents to access AVL from their homes without the need for a username and password. If the geolocation technology is unable to "recognize" a user as an Alabama resident, then residents may log in with an AVL (remote access) account. Please contact an SFPL staff member for instructions.
Are there any training materials or videos available for the resources that are available through the Alabama Virtual Library?
Most AVL vendors provide training videos and training materials for their resources. If you are interested in vendor provided training, please select a vendor from the list avaiable here to access their training resources. The types of training and training materials that are available will vary from vendor to vendor.
How do I cite AVL resources?
Most AVL databases have citation information in a toolbar at the article level. You may also consult the appropriate style manual. https://owl.purdue.edu/owl/research_and_citation/resources.html
All students in grades K-12 with a library card can use HomeworkAlabama to get help with homework, class projects, papers and test preparation. HomeworkAlabama can help you be better prepared for class each day by providing one-to-one assistance right when you need it most, at homework time. Tutoring is available in all core K-12 subjects – math, science, English, social studies and writing, including AP level assistance.

YALSA's Teen Book Finder is a free online database and app to help teens, parents, librarians and library staff, educators, and anyone who loves YA literature access nearly 4,000 titles recognized YALSA's awards and lists on their smartphone.
App features include:

a homepage featuring three titles from the database, refreshed each day
the ability to search for books by author, title, award/list year, genre, by award, and by book list
a Find It! button, powered by the OCLC WorldCat Search API, that will show users where to find the book in a nearby library
a Favorites button, to create an individualized booklist
the ability to share books from the Teen Book Finder on Twitter and Facebook

The android and iOS versions of the app are funded by the Dollar General Literacy Foundation. Both versions of the app were developed by Ora Interactive.

Have a question or comment about the app or want to report a bug? Contact yalsa@ala.org.